House Saints
At St Mary's all staff and children are assigned to one of our four houses - these are St Andrew, St David, St George and St Patrick.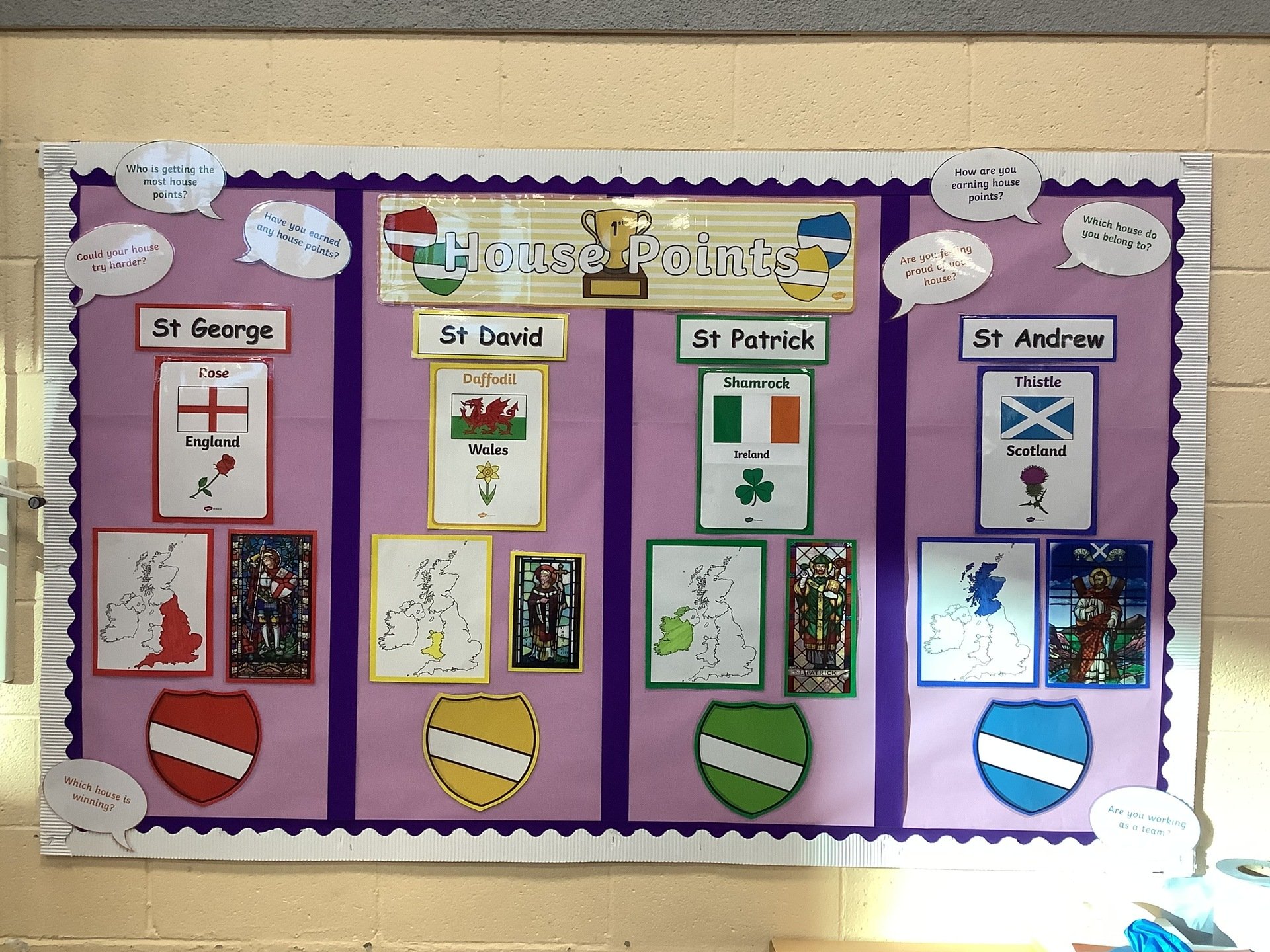 Children can collect house points for being 'Class Champions' during Friday's Celebration Assembly, for being 'Star of the Day' during the week, for returning the 'Wednesday Word' Sheet and for going above and beyond with their work.
During Friday Celebration Assembly, the points are added to the overall total. At the end of each half term the winning house will receive a special treat.
During the year, the children will look at the different Saints on their feast days.